Schoolsfest is an annual event which brings together pupils from 18 local schools every year to celebrate music, art and creativity. From choir singing to short film screenings, it's a true display of talent and imagination. This year we were on a Mornflake mission: to find the best flapjack recipe in all the Nantwich schools, while educating the children about healthy eating and the energising benefits of oats.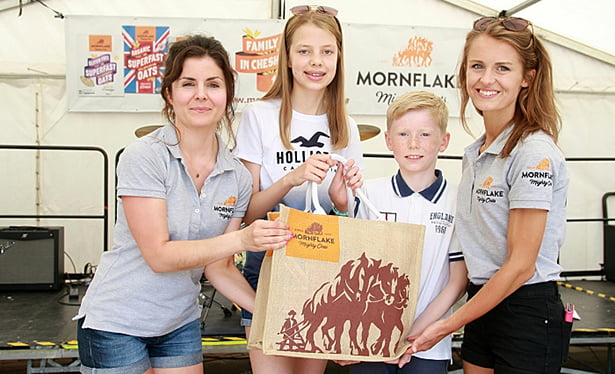 We asked the pupils to come up with delicious ideas and hand them into their teachers, who would send them to us at The Mornflake Mill. The winner would receive a flapjack-making kit, an ice cream voucher and (best of all) have their recipe professionally photographed and posted on the Mornflake website, for people all over the country to make at home.
We got the message out and over 500 children submitted their recipes, all made using Mornflake oats. We read them all, checking for creativity, presentation and details… as well as which one we would most like to make and eat.
Finally, winners from the high and lower schools were chosen. We made the announcement at Schoolsfest, where Harrison Elkington and Charlotte Gibbs would be taking home prizes for their wonderful creations: Honeycomb Flapjacks and Caramel Flapjacks.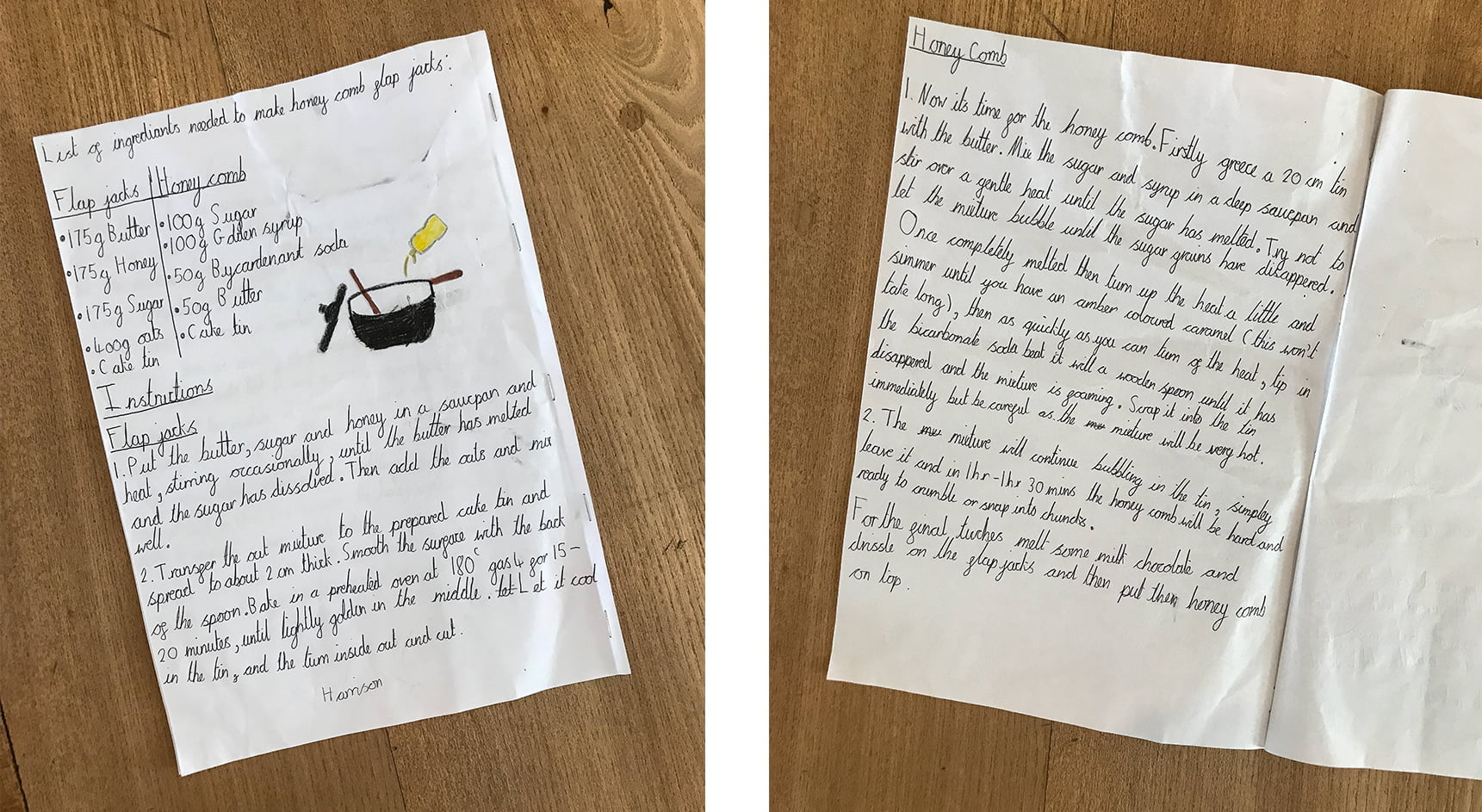 Picking our winners was almost impossible, so we had to include some of our favourites who were unlucky to just miss out. One in particular was Rebecca Marshall's incredible Crumbly Apple Pie Pop Bars and a brilliantly inventive Lemon Drizzle Flapjack recipe by Ruby.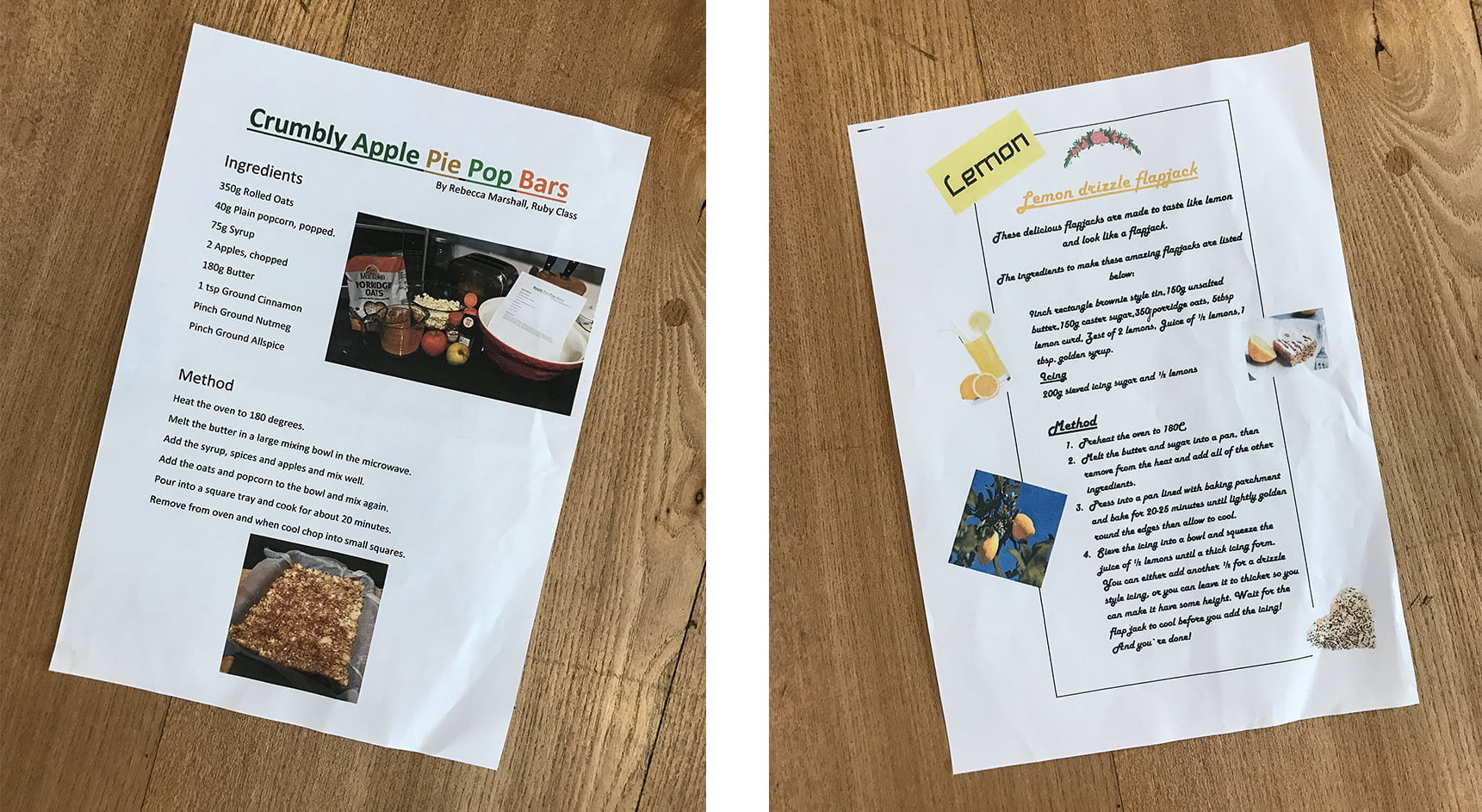 Each month we'll be posting these brilliant recipes, recreated by the wonderful Clean Supper Club, on our Instagram. So keep an eye on our account and watch out for the hashtag #MornflakeSchoolFlapjacks