How would you describe RIDE2020 UK?
RIDE2020 UK is a cycling challenge for charity that also promotes the benefits of staying fit and healthy. Over the course of 30 days, my partner and I will be covering 2020km which will involve cycling 68km each day.
It will also celebrate 30 days of awards given in 2020 to 30 destinations across Europe by ACES Europe, of which I am the UK and Ireland President.
My mission is to raise as much funding as possible for the Royal Stoke Hospital who saved my life back in October last year and to raise public awareness about the benefits that keeping active can bring.
Before my illness I was a very active cyclist and sports person. My fitness levels and healthy lifestyle has proven to be a significant contributor towards my recovering from such a serious condition of deep vein thrombosis.
What inspired you to set up RIDE2020 UK?
Ideas come naturally to me and I like a challenge! I wanted to put something back into the community to say thank you to RSH for all of the good work they are doing as well as raise awareness around how you can recover from a serious illness through leading a healthy lifestyle.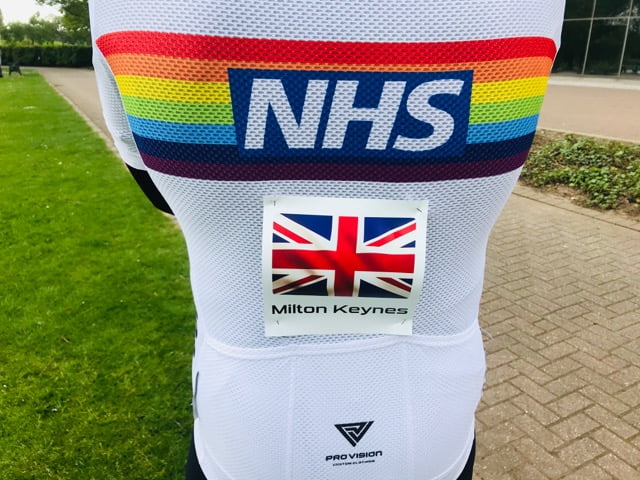 You have already started the cycle, what has been the most challenging and rewarding parts so far?
The most challenging part has been undertaking the cycle ride every day whilst I am still recovering from my illness – particularly the impact it has on my leg and pelvis where I had the significant blood clot. My determination and passion to achieve the objectives gets me through this challenge and I will complete the mission for sure!
The rewarding parts have been the enjoyment gained through being active again and the great surroundings all to raise money for a good cause and the support I have received from family, colleagues and key partners such as Mornflake!
Tell us one thing you feel proud of.
The contribution and help that I have given to individuals and the sports industry to raise awareness of the benefits of being active and keeping healthy and also to those who have become active as a result! I feel privileged to hold the position of UK and Ireland President for ACES Europe and the contribution that I can now make Europe wide within this role.
It is an intense distance to cycle. What is your pre-cycling ritual?
My pre-cycling ritual is to get at least seven hours of sleep the night before, wake up and grab a coffee as well as some sparkling spring water, get my cycling kit, drink and bike ready then head off on a short walk with my six year old spaniel across the local fields.
On my return I prepare a hearty breakfast of Porridge oats with locally produced honey, fresh fruit and a mug of tea. I also take my daily vitamins consisting of Green Tea, Vitamin C, Vitamin D3, Vitamin B-12 and Vitamin B-2. I then get changed and get out on the bike.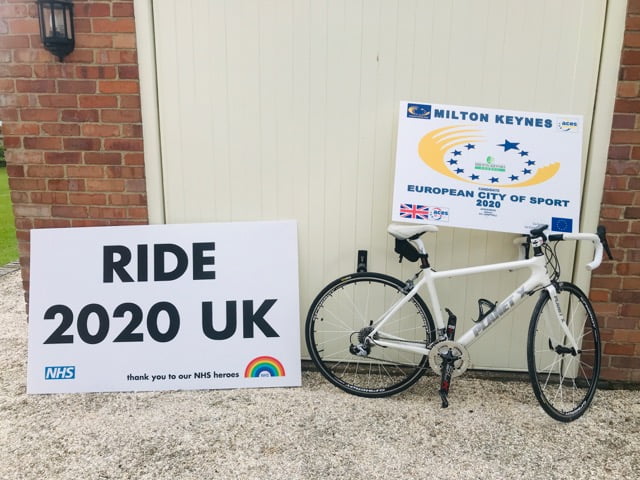 What would you normally have for breakfast, snacks, lunch and dinner when doing a big cycle?
For breakfast every day, I eat a large bowl of Mornflake porridge with locally produced honey and fresh fruit.
For lunch, I eat fresh chicken soup with wholemeal toast.
And for dinner, one of my favourites is steak with new potatoes and salad. Sometimes I'll follow that with a fresh custard tart as a sweet treat!
In terms of snacks – If I need to have a snack during the day I will eat healthy nut bars or fruit tea cakes or crumpets with butter and honey or sometimes a packet salt & vinegar rice cakes.
What date do you expect to finish the cycle?
10 June 2020
What advice do you have for someone looking to start cycling?
I would advise someone who wanted to start cycling to begin with some low-level exercise. By beginning with something simple like walking, they'll build up a good level of fitness and confidence. This has proven to play a big factor in helping people start cycling and then continuing to do so.
Once they have decided that they would like to continue cycling as a regular form of activity, they should get advice on the right bike and cyclewear for them from a reputable retailer.
Once you have really got into cycling then keep going and consider how you will continue to do this throughout the different seasons so maybe try cycling indoors during winter on a turbo trainer or with classes at an indoor cycling facility/leisure centre.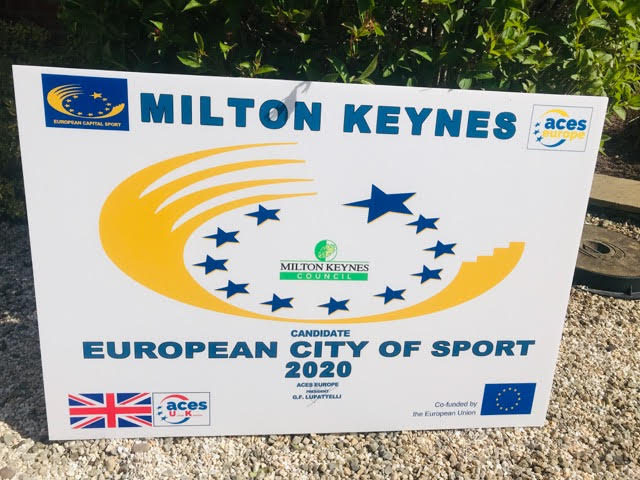 How can people donate and support this great cause?
People can make a cash donation through our charity Virgin Money Giving page https://uk.virginmoneygiving.com/RIDE2020UK or by giving a gift for the hospital. We have had some great donations such as those from Mornflake with 2,080 pots of porridge oats. People can follow our journey on social media – Twitter at #RIDE2020UK (@RIDE20202), Facebook at RIDE2020UK, Instagram at RIDE2020UK.
We are asking people to spread the news as far and wide as possible or even come out on the roadside along the route to give us a wave… keeping of course to social distancing guidelines.