In our regular story series Mighty Oats for Mighty People, Mornflake meets inspirational people worldwide to talk stellar achievements, complex challenges and incredible accomplishments.
We're talking to Leanne Davies, founder of online network Run Mummy Run. After having children, Leanne struggled to keep up running. Feeling unmotivated, unhealthy and unable to plan even one day ahead, Leanne took action. She set up a Facebook group, hoping to get in touch with local mums who felt the same. Little did she know, this group would take off. Not just bringing women together for exercise, but spreading support and encouragement all over the country.
Now with over 60,000 members and a book, Leanne and her team host motivational running weekends which support both online and offline running communities.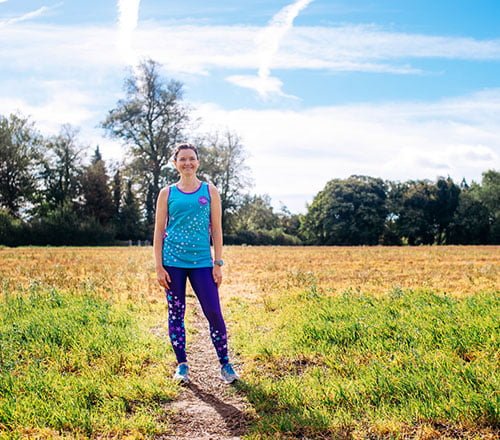 What inspired you to start Run Mummy Run?
I became a mother for the second time and was finding it increasingly hard to get out to my regular running club, as my husband was normally working late. I missed connecting with other female runners, and the support and motivation I could get from them. In December 2012, I  asked my friend Wendy what she thought about setting up a Facebook group where we could still connect, even if we hadn't been able to run together that day or week. It started as me and two friends, that's all it was meant to be. But they added friends, who in turn added their friends. Next thing we knew, people from all over the UK started joining. The growth was exponential, and to date we proudly stand at 62,000 female members nationwide!
Have their been challenges along the way? 
The hardest, most challenging things about Run Mummy Run, over the last six years, have been pushing myself to step hugely out of my comfort zone. Saying yes to opportunities that terrified me, which stems from fear of presenting to an audience and public speaking. Many years ago, I would have shut the door to anything that slightly pushed me. Now I can see the growth I can gain personally by taking on these challenges and they are becoming less scary.
Tell us one thing that makes you feel proud? 
It would have to be the launch of the Run Mummy Run book in 2018. It's sold in all good bookshops and on Amazon. Walking into my local Waterstones and seeing my book on the shelf was my 'wow' moment, for sure.
Who's your inspiration? 
At the moment it's Greta Thunberg, a 16-year-old climate activist doing the most incredible things globally to save our planet from climate change.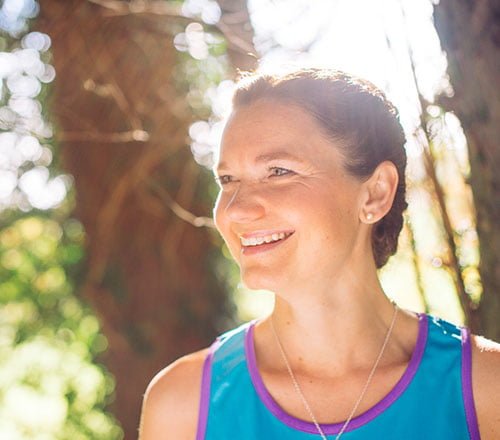 Do you have any challenges you're working towards? 
I have a few goals for Run Mummy Run that I've set for the next 12 months, but they're secret! That takes most of time, so my goals are usually related around this. But personally I want to enter another half marathon before the year is out and achieve another sub-two hour time, then I know I'm ticking over okay.
What does a typical morning look like for you? 
Mayhem. First getting both my children to separate schools by 9. Then calm ensues. By 9.05am I'm usually on the trails running here, there and everywhere – to get my dose of sanity and motivation for the working day ahead.
What would you normally have for breakfast before a big run? 
It would be porridge with a delicious topping. I find it gives me energy for longer which fuels my runs better. My absolute favourite topping is squished banana and a dollop of chocolate and orange nut butter! Failing that wholemeal toast and peanut butter.
What advice would you give to anyone who needs inspiration to start running? 
Well if you're female then obviously join Run Mummy Run's Facebook group! Contrary to the name (named after myself), we're open to all women, not just mums, and running is pretty much all we talk about. It's the perfect place to be inspired, supported and motivated.
If it's not Run Mummy Run try to find a like-minded community who will support you, it's such a huge help. If not a community then find a friend with a common goal; it will make it much more enjoyable and also you are accountable then. When you know you have your buddy turning up that evening and is relying on you to run with the chances are you won't back out.
Find out more about Run Mummy Run on their website.