Through Britain's good times and tough times, our millstone has always kept turning.
In hours of need, Mornflake has always done its best to help feed the nation and support our front-line heroes.
Back in 1941 for example, Philip Lea was ordered to leave his position at the RAF and return to the even more important business of feeding the nation – something we haven't stopped to this day.
The Ministry of Food decided that Philip would best serve Britain's war effort by producing milled oats en masse. To help him do just that, a new factory was quickly built on Gresty Road in Crewe to help cope with the demand of feeding a nation at war.
As an excellent source of energy, oats became the number one daily dietary staple during those years of rationing. And whilst Rolls Royce was engineering Merlin engines for Spitfires, Philip Lea and his hard-working team were feeding pilots, sailors and soldiers and millions of families at home. Milling for victory.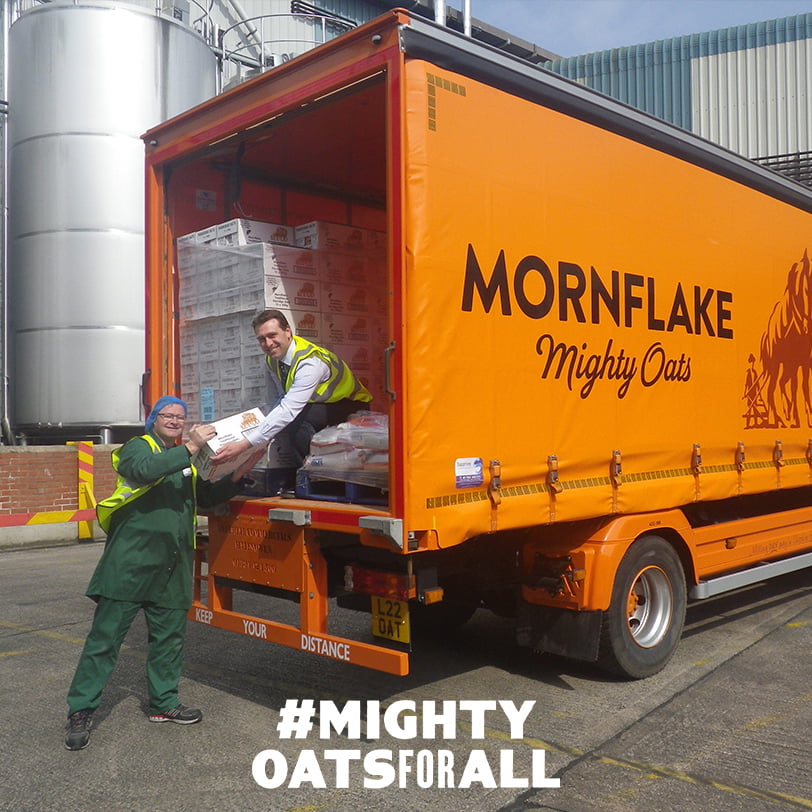 Today we face very different circumstances, but we're working to achieve the same goal.
That's why we'll be supporting the national DEFRA care parcel scheme, with a pack of Mornflake Oats being included in over half a million parcels sent to households this month. We'll also be delivering 'rescue pallets' of porridge and other oat-based products to NHS Front-Line, food banks and vulnerable people across the region.