In our regular story series Mighty Oats for Mighty People, Mornflake meets inspirational people worldwide to talk stellar achievements, complex challenges and incredible accomplishments.
This month we're discussing heavy-lifting, lifetime inspiration and sports injury with blogger (and Biomedical Science graduate) Beth Heddle.
At 21, you might expect Beth to be a little unsure about next steps but between qualifying as a Sports and Exercise Nutrition Advisor and becoming a Social Media Guru, it's clear she's both determined and focused on her goals. With any spare moment spent in the gym or the kitchen, this is one fitness-loving foodie who won't stop until she's achieved it all.
Working hard to complete exercise challenges is a big part of Beth's life, she spent her university years balancing revision with competitive running. But there have been moments when it all felt like too much. "I've run 3 races on broken feet. After experiencing pain just a few months before the first race, I had it checked at the hospital. Doctors told me I had a bad stress fracture but I didn't know if I'd ever have the chance to race in the selection-only UK Inter-County Championships ever again, so I swapped the crutches for a swimming costume and put in some incredibly tough sessions in the pool for the rest of the week. I turned up to the race quite concerned, limping a tad and half way round a sudden shoot of pain came through my foot. I managed to finish, collapsing on my Dad as I stumbled across the line. It was one of the hardest mental and physical battles I've been through. In hindsight, I would never to push my body like this again. 'Listen to your body whispering so you don't have to hear it cry' is a quote I live by."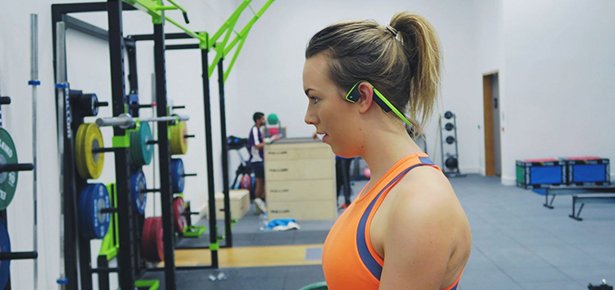 With that in mind, Beth still wants to achieve her fitness goals for 2018. "This year my two main goals were to hit a 100kg and 110kg deadlift, as well as getting back into running. I've already achieved the squats and aim to complete a race-for-life before next year. Running allows me to clear my head. When I get home at 8pm after a tough day, sometimes it's the last thing I want to do but having a little bit of motivation and getting out there can work wonders for your mind." Although she makes it clear that she no longer trains, or runs, competitively. "I now run for enjoyment and do is as often as I feel like. After some very troublesome years fighting injury after injury I decided to call it a day and focus on other areas of my life…which have lead me to where I am now! The perseverance I learnt through the injuries have given me the strength to get through some incredibly tough experiences."
Your days are jam-packed, what do your mornings look like? "My alarm is set for 6.45am. I tend to jump out of bed, chuck on clothes, have an apple with peanut butter and run out the door. I'm in the office by 8.30am where I'll have granola with 3 or 4 cups of tea."
"I'm also a massive porridge fan. It's so filling and taste delicious with any toppings! My absolute favourite is chopped banana, dates, pumpkin seeds and a LOT of peanut butter."
How does just one person fit so much in? "If you ask anyone who knows me, they'll tell you I spend my time running around like a headless chicken. I often get people saying "I don't know how you do it!" I've always got somewhere to be and I struggle to fit it all in. I do have priorities – my friends and family – and I believe that if you want time, you'll make time. I wish I had more time to travel though… I dream of visiting New Zealand!"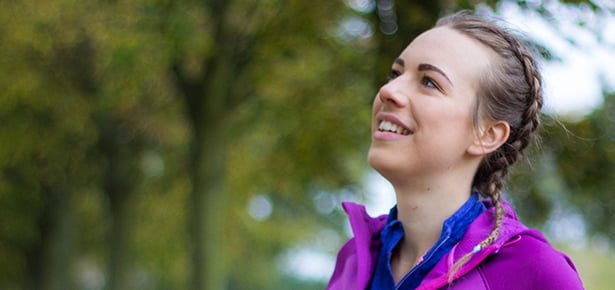 She's achieved a lot, but we wanted to know one thing that's happened in the last few years that made Beth feel Mightily proud. "Finishing a degree which, at times, I wanted to drop out of. As well as starting a business alongside it and competitively running. I had to re-sit 2 years in a row, even though I'd put everything into those 2 years. I didn't let that stop me. There were some very tough days but in the end it all paid off, I finished with a degree, a business and a good level of fitness."