As part of an inspiring new story series, Mornflake has been talking to mighty people from around the UK – and beyond – about achievements, challenges, and all the incredible things you can accomplish after a well-fuelled (and oaty) breakfast.
It's Mighty Oats for Mighty People.
In this instalment, we caught up with pro climber, adventurer, coach and motivational speaker, Ben Heason, to chat all things mountaineering.
Brought up in Snowdonia, north Wales, by adventurous, outdoorsy parents, Ben was practically born mountaineering. He walked the Himalayas when he was four, and by 13 he'd climbed the highest mountains in Morocco, Greece and Thailand. As the man himself says, 'I don't really do typical.'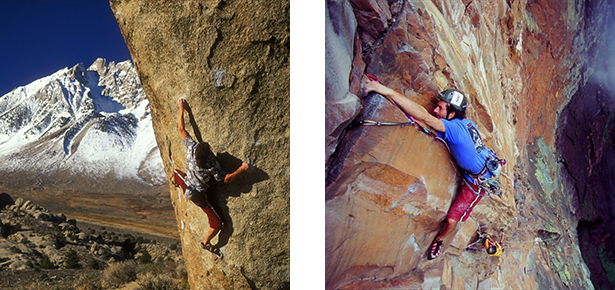 After hearing about his adventures, we'd have to agree. There's not many people who can claim the first free-climbed ascent of the world's highest waterfall, Venezuela's Angel Falls – an achievement that took 20 days of continuous effort. We assume this was the hardest thing he's faced, but Ben has other ideas. 'When I fell off my bike age 15, I severed the tendons in my right wrist,' he explains. 'The physio and rehab required was challenging. And, as I'm getting older, I'm dealing with long-term injuries built up over years of training.'
Ben is also a motivational speaker, something he says was 'incredibly intimidating' to start with, and makes for a varied schedule – some days he's straight up a crag near his Sheffield home, others he's driving halfway across the country. But there are always two constants: 'First things first, I need a coffee. Or two…' he jokes. 'And I'll have some breakfast. Homemade vegetable smoothies – I add raw oats for lasting energy – omelettes, beans on toast, banana pancakes and, of course, porridge. My favourite topping is Golden Syrup. It's something I eat a lot to help fuel me.'
Since Ben has 10,000 climbing routes under his belt, all around the world, we had to know his favourite. 'Tonsai Bay in Thailand. With perfect overhanging climbing straight from the beach, the turquoise sea lapping at the cliff base, and a beach bar close to hand, it really is paradise.'
For those eager to have a go, Ben recommends trying out your local climbing wall. 'All walls will likely cater for both beginners and experts, and most offer courses and coaching classes. If you go regularly, you'll start to see some familiar faces and make some new friends.'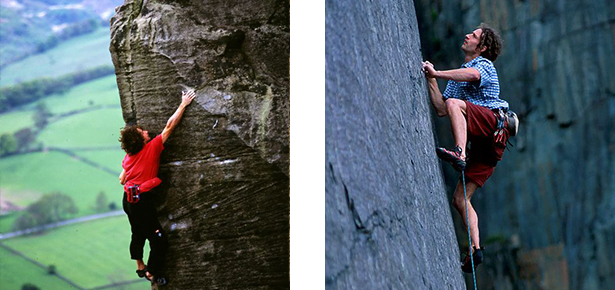 Find your nearest wall on The British Mountaineering Council's website, www.thebmc.co.uk/climbing-wall-finder.
And see more of Ben's adventures at www.benheason.com.