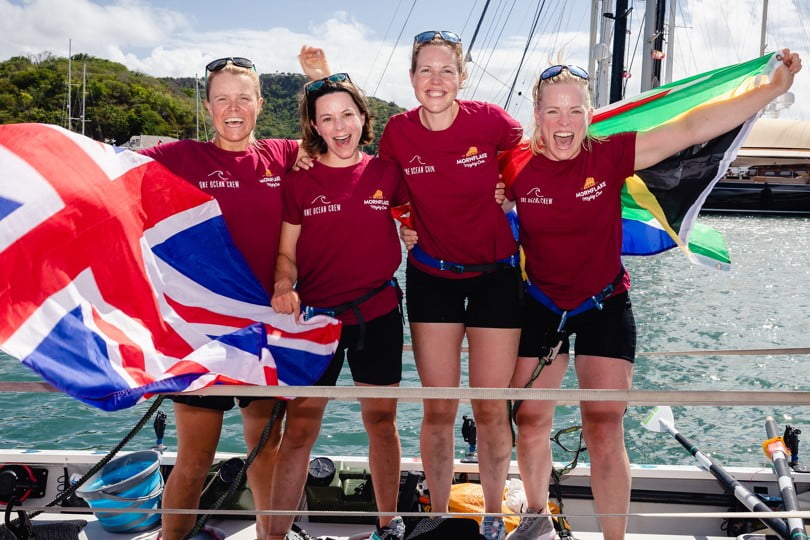 One Ocean Crew – A Mighty Achievement
December 12th 2021, four friends, Jen, Emily, JP and Erin set off on an epic, once in a lifetime adventure sure to test them both physically and mentally, battling salt sores, sleep deprivation and the ocean expanse, pushing them to their limits. The Talisker Whisky Atlantic Challenge is a 3,000 mile row across the Atlantic from La Gomera, Spain to Antigua in the Caribbean the longest and toughest rowing race in the world.
As one of over 20 teams competing in the 2021 race, One Ocean Crew set their sights high, to be the first all-female four to cross the finish line. Months of preparation, training and fundraising had been put in by each of the team in order to make their dream a reality.
Mornflake, not only became the main sponsor for the team but fueled them throughout their training and all the way across the Atlantic. Keeping all four of them topped up with the right source of energy to keep their oars moving.
Passionate about ocean protection, the journey was also about raising money for the ocean protection charity the Sea Ranger Service. And now with the race complete they will be selling their 'eco-boat' to further boost funds for the cause dedicated to restoring ocean biodiversity and training young people for a maritime career.
On Friday 21st January 2022, 42 days, 7 hours and 3,000 miles later they crossed the finish line in Antigua, victorious, not only in completing the world's most challenging row but also in becoming the fastest all-female crew.
A Mighty achievement. We're very proud to have played a part in this inspirational story – congratulations, Jen, Emily, JP and Erin, One Ocean Crew.